Jones Act Remains Vital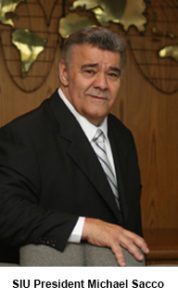 The recent ransomware attack against Colonial Pipeline brought the Jones Act back into the news, relatively briefly. The worst of the fuel supply problems in parts of the eastern and southern United States lasted for a week or so. Only a single Jones Act waiver was utilized, and it is very questionable whether it made any difference.
While the specific circumstances always change, the general approach of Jones Act critics during a crisis often is to take advantage for the sake of profit – and sometimes with the concurrent aim of weakening American maritime. Look no further than the Colonial situation, when two waivers were granted – and one of them wasn't used, presumably because when the foreign-flag operator found out they could make more money elsewhere, they took the cargo and left.
That's a good illustration of why it would be crazy for our nation to solely rely on foreign ships, and why we simply must maintain the Jones Act. Our predecessors learned that lesson during World War I, when we didn't have ships and we discovered we couldn't depend on foreign-flag vessels. That's basically how the Jones Act became law in the first place. It's now the bedrock of U.S.- flag shipping, American shipyards and U.S. crews. For more than a century, it has helped safeguard America's national, economic and homeland security.
Giving credit where it's due, I applaud the Biden administration for keeping maritime labor, prominently including the SIU, in the loop as the Colonial situation unfolded. We didn't necessarily agree with every decision, but we were part of the discussions and we were treated respectfully. That's not a surprise but it's a great sign for the future.
Further, administration officials were very deliberate in evaluating the availability of American-flag ships, and they rejected many more waiver requests than they granted.
I also should mention that an erroneous interpretation of an online news article stated that our union supported the waivers. That is not the case, and while the popular outlet that made the mistake quickly corrected it, other sites copied and repeated the uncorrected blunder.
What we said at the time is the same thing we've always said. The SIU never has and never will stand in the way of a legitimate need for a waiver. Experience has taught us, however, that those who apply for such exceptions don't always have our country's best interests at heart.
On that note, I look forward to the strong possibility of congressional hearings about this latest chapter – specifically focusing on whether foreign companies tried to gouge the United States.
Protect Yourselves
All right, I steered clear of this topic last month, but I'm circling back to encourage everyone to get vaccinated against COVID-19, unless you've got a medical preclusion or religious objection. I realize that people have mostly made up their minds by now, but for anyone still thinking about it, I fully believe that the vaccines are the absolute best way to protect you, your families and your shipmates.
From everything I've read and heard, the biggest consideration that makes some people hesitant is the relative speed with which the vaccines were developed. The key word, though, is "relative," because while the scientific community indeed moved quickly to combat this pandemic, they already had lots of experience working on vaccines against other forms of coronavirus. Think back to the early coverage of COVID-19, when articles and broadcasts often used the term "novel coronavirus." The "novel" means exactly what the word's definition states: new. But human coronaviruses first were identified in the mid-1960s. So, doctors and scientists were not starting from scratch.
As always, get the facts and go from there. I believe that an honest reading of those facts will lead you to the same conclusion I reached: Vaccines are safe and effective.
###