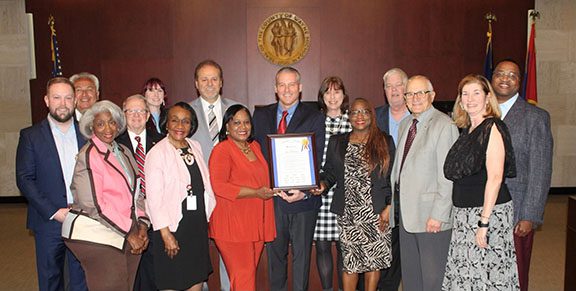 SIU Vice President Great Lakes Bryan Powell recently received accolades from the Wayne County (Michigan) Commission.
Powell on April 20 received a resolution signed by all 15 county commissioners. The document salutes his years of dedicated service the state's citizens, primarily in his role as vice chair of the board of directors for the Detroit Wayne County Port Authority. The commissioners also applauded his advocacy for maritime workers in the Great Lakes region and across the globe.
The Wayne County Commission is the legislative branch of county government. Wayne County, the most populous county in Michigan, is divided into 15 districts, and commissioners are elected every two years in even-year elections.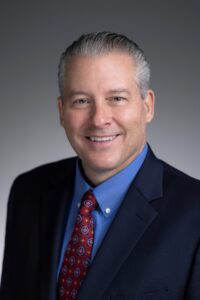 The text of the resolution follows:
Whereas, it is with great pleasure that we, the members of the Wayne County Commission, recognize Bryan Powell for his years of investing in the city of Detroit, Wayne County, and the State of Michigan; and
Whereas, Bryan Powell presently serves as Vice Chair of the Board of Directors for the Detroit Wayne County Port Authority, and has served on the board since 2017 in roles including board member and secretary-treasurer; and
Whereas, Bryan Powell serves as Vice President for the Seafarers International Union of North America AFL-CIO, which is the largest labor organization representing merchant mariners aboard U.S.-flag vessels, devoting himself to advocacy for maritime workers and promoting the industry as a whole; and
Whereas, a leader, strategist, problem solver, and innovator, Bryan Powell has demonstrated the ability to leverage his extensive project development experience and engagement in the maritime transportation sector to help drive and support the Port Authority's mission and objectives; therefore, be it
Resolved, that the Wayne County Commission commends Bryan Powell for his years of unwavering and selfless service to the residents of Michigan.
###