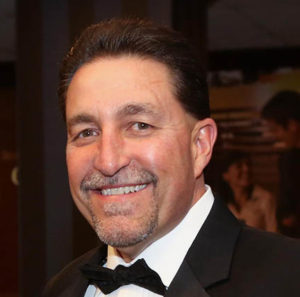 David Heindel has been the President of the Seafarers International Union, Atlantic, Gulf, Lakes and Inland Waters since February 2023.
Heindel began his career with the SIU in 1973, when he graduated from the program for entry-level mariners conducted at the union's affiliated training facility in Piney Point, Maryland. He primarily sailed aboard deep-sea vessels as a member of the engine department before coming ashore in 1980 to work as a patrolman in his native New Orleans.
Among the other jobs he has held with the union are patrolman at the SIU halls in Philadelphia and Baltimore, port agent at the Philadelphia hall and assistant vice president of the SIU's Gulf Coast Region. In 1997 he became Secretary-Treasurer of the SIU, a position he held until 2023.
Heindel also formerly served as a vice president of the Pennsylvania State AFL-CIO and the Philadelphia Central Labor Council. He also was secretary-treasurer of the Delaware Valley and Vicinity Maritime Port Council of the AFL-CIO's Maritime Trades Department.
In August 2002, he was elected vice chairman of the International Transport Workers' Federation's (ITF's) Seafarers' Section. Since then, he extensively has worked – both domestically and as part of U.S. delegations in international forums – with the U.S. Department of Homeland Security, the International Labor Organization and the International Maritime Organization on shipboard and port-security issues as well as the international project for a new Seafarers Identity Document. He helped protect mariners' rights under the International Ship and Port Facility Security Code (which took effect July 2004), and he helped secure a new agreement for tens of thousands of mariners worldwide under the ITF's International Bargaining Forum.
During the ITF Congress in August 2006, he was elected to a four-year term as first vice chair of the Seafarers' Section.
At the ITF Congress in August 2010, he was elected chair of the ITF's Seafarers' Section, thereby becoming only the second American ever to hold that post. He was re-elected at the ITF Congress in August 2014, then re-elected again in October 2018.
In 2015, he was appointed to the U.S. Labor Advisory Committee for Trade Negotiations and Trade Policy. He was reappointed to that position in 2017.