SIU-contracted TOTE Maritime issued the following news release on November 1.
TOTE Maritime Increasing Service Offerings to Support Relief and Rebuilding
Company focused on ensuring consistent movement of cargo even though equipment is not being returned at normal pace.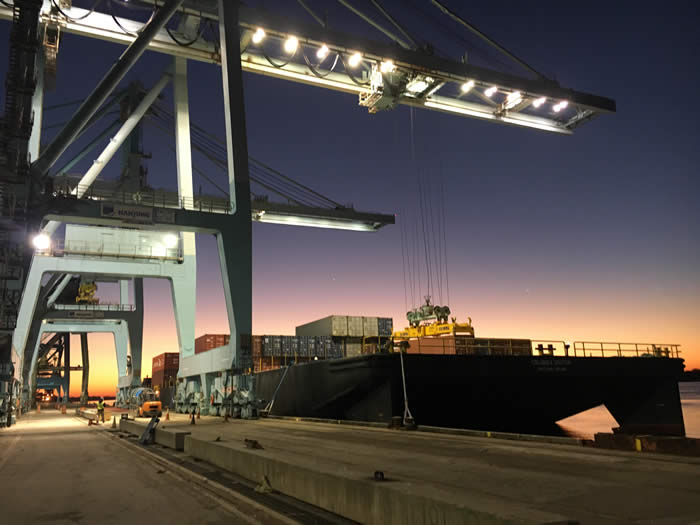 TOTE Maritime is increasing its service offerings and customer support to meet a growing demand for services as part of the ongoing relief and rebuilding efforts in Puerto Rico.
TOTE Maritime is adding two barges to its fleet. The first barge departed from Jacksonville yesterday with 375 FEUs of cargo. The second barge is scheduled to depart early next week and will carry 350 FEUs of cargo.
"The addition of these barges to our service offering will allow us to better support the increasing and changing needs of Puerto Rico as relief, recovery and rebuilding goods are all being shipped to the island" noted Tim Nolan, President of TOTE Maritime Puerto Rico.
TOTE Maritime has also secured more than 2000 pieces of additional equipment for use in the trade. This is to ensure that cargo can continue to move quickly and efficiently despite the ongoing challenges with equipment availability. The additional equipment includes refrigrated containers, forty foot containers and flat racks for moving items such as utility trucks.
Lastly, TOTE Maritime has been extending their gate hours in both San Juan and Jacksonville to support the additional cargo being moved and allow customers extra time to delivery vital relief goods. TOTE has partnered with a variety of other companies to facilitate the transportation of water and other vital goods to the island from its terminal in Jacksonville. These extended gate hours will allow more flexibility and access for all parties.
TOTE Maritime's Perla del Caribe arrived on Saturday with more than 1090 containers of goods and the Isla Bella is scheduled to arrive Wednesday morning with close to 1100 containers of relief goods and commercial cargo.
###