With millions more job openings than job seekers nationwide, many employers are taking extra steps to recruit and retain workers.
SIU-contracted G&H Towing is one such outfit. Near the end of last year, the union and the company finalized mid-contract pay increases that are unprecedented in size.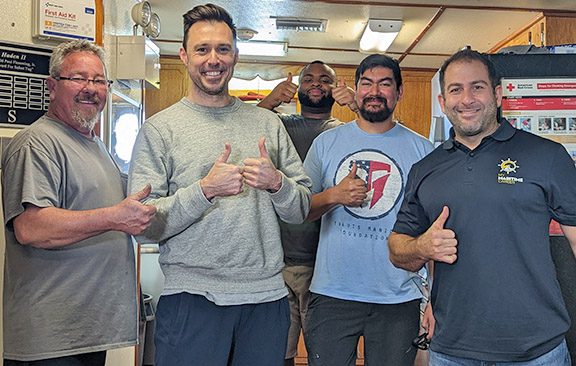 "This came after months of good-faith negotiations," stated SIU Vice President Gulf Coast Dean Corgey. "Concern for the mariner was the top priority. Now, G&H is the industry leader in wages, benefits and working conditions for the most modern, powerful state-of-the-art tugs in the country."
He added that the company is hiring. More information is available through the SIU's Houston hall.
The current contract between the SIU and G&H originally was set to expire in 2024, but (following ratification by rank-and-file members) has been extended through September 2026. It covers more than 300 SIU boatmen.
Capt. Mark Kazin served as a delegate during the recent negotiations. He said the pay increases are "great. This is unprecedented and it seems like G&H is really trying to step up their game. Money helps take care of your family. This definitely convinces me to stay here."
Fellow delegate Chief Engineer Chris Wootton stated, "I would say that G&H Towing is leading the industry on making sure their mariners have better lives aboard and at home. These wage increases are life-changing for us and our families. Everyone I've talked to in the fleet is very happy and grateful."
Capt. Phil May said the pay increases are "going over exactly as you'd imagine. We went from some of the guys struggling to maybe being the highest-paid in the nation. This is a credit to the union and the company. All parties knuckled down and said, 'We're going to be the premier company in the industry.'"
May, who has sailed with G&H for almost 16 years, added, "The union is changing lives, and I'm living proof of it."
###