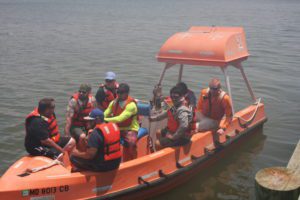 The SIU-affiliated Paul Hall Center (PHC) for Maritime Training and Education serves as a gateway to rewarding careers for experienced mariners and entry-level students alike.
A state-of-the-art vocational school located in Piney Point, Maryland, the PHC opened as a bare-bones facility in 1967. Since that time, the maritime training and education hub has enjoyed more than a half-century of steady growth and has developed into a cutting-edge school with wide-ranging curriculums.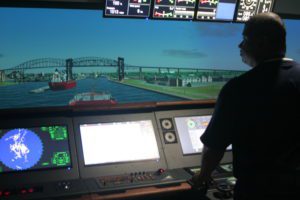 One thing that hasn't changed from the start is the center's emphasis on practical training. Hands-on instruction is featured in virtually every one of the school' s 70-plus U.S. Coast Guard-approved courses. Many classes are department-specific (deck, engine, or steward), while numerous others provide comprehensive safety training for the entire crew. Similarly, the PHC offers entry-level instruction for those just embarking on their respective maritime careers, plus upgrading coursework for experienced Seafarers.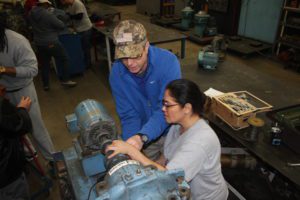 Some hands-on segments take place aboard the modern training vessel Freedom Star, one of the most visible parts of the campus' waterfront. Many also happen at the nearby Joseph Sacco Fire Fighting and Safety School, located on a satellite campus just a few miles from the main base. While the PHC mainly is known for vocational training – including its highly regarded apprentice program, which is registered with the U.S. Department of Labor – it also offers academic support along with separate programs for earning a high school diploma and a two-year college degree.
The photos on these two pages show a small sample of practical coursework in Piney Point. Complete information about the school is available in the Paul Hall Center section of this website.