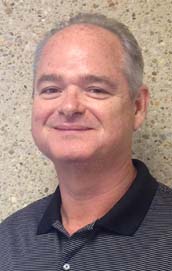 George Tricker is the vice president for contracts and contracts enforcement for the Seafarers International Union. He has served in that position since being appointed by the union's executive board in November 2005. He was elected in 2008 and re-elected in 2012.
Tricker has negotiated hundreds of SIU contracts and has been instrumental in helping secure gains for the rank-and-file membership. Those achievements include improved health and pension benefits, wage increases, work rules that promote shipboard safety, and more.
He is also a member of the Seafarers Appeals Board, which governs and protects members' shipping rights.
A native of Brooklyn, N.Y., Tricker in 1979 completed the trainee program at the Paul Hall Center for Maritime Training and Education. He sailed in the deck department aboard deep sea vessels and also sailed in the inland division with Crowley. He upgraded several times at the Paul Hall Center before coming ashore in 1990 to work for the union.
In 1991, Tricker served as a patrolman on the West Coast. Later that year, he became port agent in Wilmington, Calif. Tricker was active in the local port council and the central labor council throughout his years in Wilmington.
In 1997, Tricker transferred to SIU headquarters after being appointed assistant vice president contracts – a position to which he was elected in 2000 and again in 2004. He extensively has been involved in most of the union's contract negotiations since then, and in many cases played a leading role in helping secure favorable agreements.
Among other philanthropic endeavors, Tricker founded the annual Seafarers Waterfront Classic, which raises money for the Wounded Warrior Anglers and the Paul Hall Center's waterfront restoration project.